Vectors
Calculating the Modulus of a Vector
In this section, you will learn how to calculate the modulus of a vector. The modulus is a mathematical term for the length or the magnitude.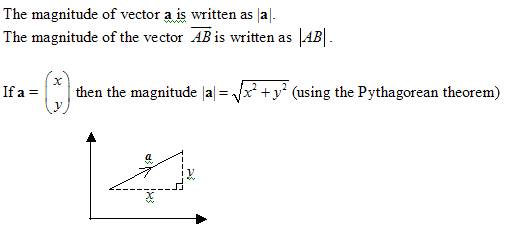 Zero vector and unit vectors
A vector with magnitude 0 is called the zero vector, written 0. A vector with magnitude 1 is called a unit vector.
Vectors are equal if they have the same magnitude and the same direction.
a = b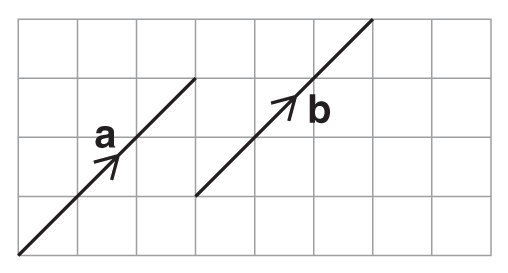 Inverse Vectors
The inverse of a vector is a vector of equal magnitude but in the opposite direction. The inverse of

 is -

or

 and the inverse of a is -a.
Scalars
Vector addition and subtraction
QUESTIONS
Answers